Episodes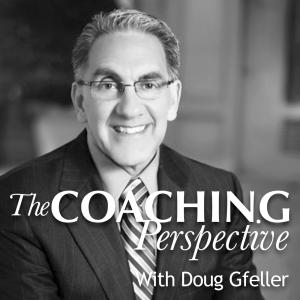 Sunday Jun 12, 2016
Sunday Jun 12, 2016
"Masterful Networking" with Barry Demp, MCC. Barry has a knack for breaking down complex tasks into easy to follow steps and this is certainly true with his workbook on Masterful Networking. Listen to this live interview as he and Doug share their best practices for networking. This was Barry's third appearance on The Coaching Perspective Radio show and his best yet! To learn more about Barry and his unique coaching style listen to the podcast "Introduction to Barry Demp, Master Certified Coach" and find out to get a free workbook on networking. 
Resources:
"Masterful Networking" by Barry Demp - free on www.DempCoaching.com
"The Quotable Coach" by Barry Demp
"Achieving Success Through Social Capital"Dr. Wayne Baker
"Give and Take" Adam Grant
Recorded live on June 9, 2016 on The Coaching Perspective Radio Show with Doug Gfeller, MCC and Barry Demp, MCC.