Episodes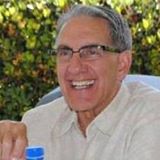 Thursday May 29, 2014
Thursday May 29, 2014
"The Emotions That Block Change Management" based on a presentation by Doug Gfeller, MCC to the Entertainment Software Human Resource Association at their annual meeting in Redwood City. The objective is to introduce you to the distinctions between change management and transition management and to leave you with an awareness of when transitions are going to happen and what you can do to plan for and manage them.
This was recorded live on May22, 2014 on The Coaching Perspective Radio Show on OCTalkRadio.net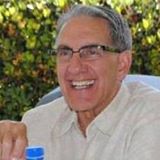 Thursday May 29, 2014
Thursday May 29, 2014
"Career Strategies" with John Hall of Advanced Career Strategies. John has coached hundreds of executives and management employees through career transitions. He is currently teaching a course titled The Advanced Career Transition Workshop, sponsored  by 24 Hour Fitness who believe "physical fitness and career fitness go hand in hand". 
This was recorded live on May 15, 2014 on The Coaching Perspective Radio Show on OCTalkRadio.net