Episodes
Tuesday Apr 22, 2014
Tuesday Apr 22, 2014
Listen in as Sarah talks about the parallels between coaching and the hospitality industry. "The goals of both are to make an individual feel seen and heard, to make a person feel that their preferences matter, and to recognize that we don't all want the same things, and that we all have a unique set of values. It's about feeling special. It's the knowledge that there is some magic in creating that kind of experience with both guests and coaching clients." 
This was recorded live on April 17, 2014 on The Coaching Perspective Radio Show on OCTalkRadio.net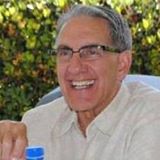 Monday Apr 07, 2014
Monday Apr 07, 2014
"If Your Job Was A Game, Would You Play It?" Listen in as Doug take's the elements of creating games and shows how they can be used to create a creative and productive work environment that makes your staff want to come to work. He also talks about applying these same concepts to your coaching sessions. Two books I would suggest you read to learn more about this topic. "The Game of Coaching" by Michael Stratford and Gamestorming by Gray, Brown and Macanufo.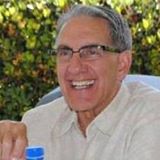 Thursday Apr 03, 2014
Thursday Apr 03, 2014
"Creating a World Class Marketing Team" with Bill Nevell, founder and principal of Nevell Associates. Nevell Associates is a marketing strategy and business development firm. They focus on delivering proven solutions to their clients that increase revenue, market share, profitability and shareholder wealth. Their business slogan is "We help, You Win""